The wait has been long since the line-up for Iron Squid II is known, but here are the groups. Remember that the groups will be played in the GSL format. The top two players of each group will advance in the final bracket.
The groups will be broadcasted twice a week, every Wednesday and Sunday. Games will be casted live from replays so that players can play in the best conditions.
The Groups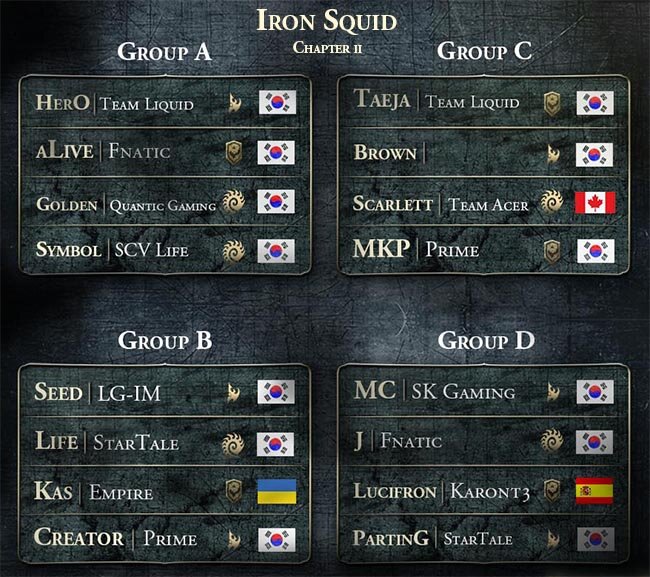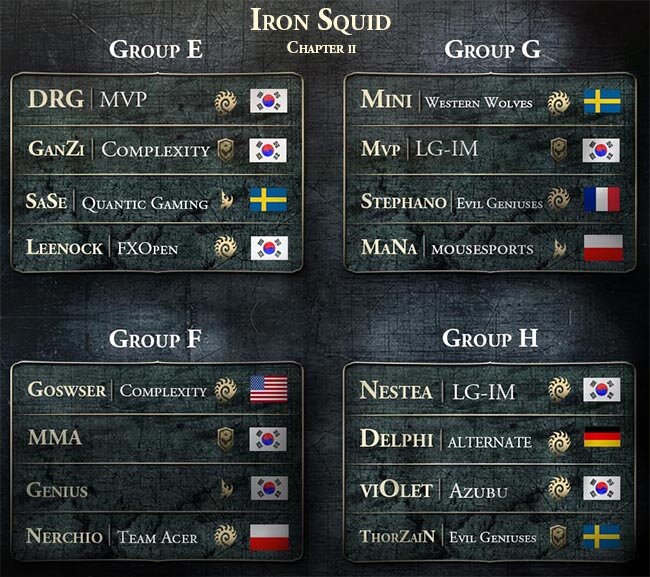 As the schedule of the players is quite busy, the groups will not necessarily be played in that order. The group A will be aired on November 28th, don't forget to tune in!